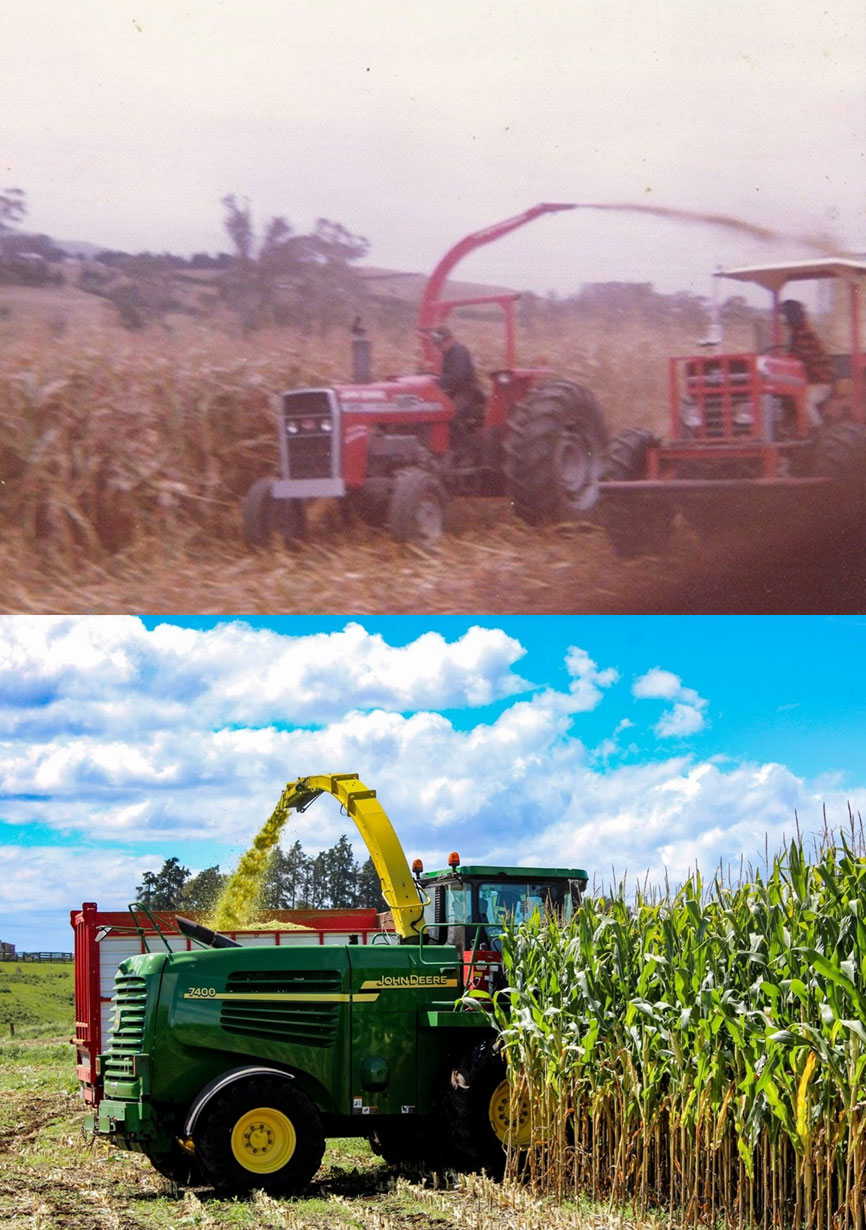 Reymer Ag Contracting
A third generation family business, Reymer Agriculture was established in the 1960s by the late John Reymer Senior. Reymer Agriculture provided farming and haymaking services to local farmers in the Tihiroa region, just 10km south of the current depot in Pirongia.
John was highly innovative, being one of the first in NZ to use Massey Ferguson tractors, having the first loader wagon in NZ, and continuing the trend of helping the community grow.

John's son Bill took over the business in the 1970s, evolving Reymer Agriculture from conventional hay to round-bailed silage, and introducing methods such as direct drilling and undersowing. Bill had one of the first Massey Ferguson cab tractors in NZ, establishing Reymer Ag's reputation of having the best equipment available, which continues today.

Introducing a third generation was up to Bill's two son's Chris and Mike. Growing up with the industries of machinery and farming in their blood, Chris and Mike entered the business in 2005. This followed Mike spending eight years in the UK, dairy farming, working on family farms, and general farming contracting work, helping him establish his own values and experiences from a different perspective, and incorporating them into Reymer AG.
After a short dairy farming career, Chris also traveled to Australia and the UK, driving for different farmers and contractors, and gaining experience in drilling and harvesting.

Over the past 10 years, the brothers have expanded operations to encompass the full range of services from spraying out to harvest, with a fleet of modern and well maintained equipment, and continue to work with their father, Bill, on growing Reymer Ag.